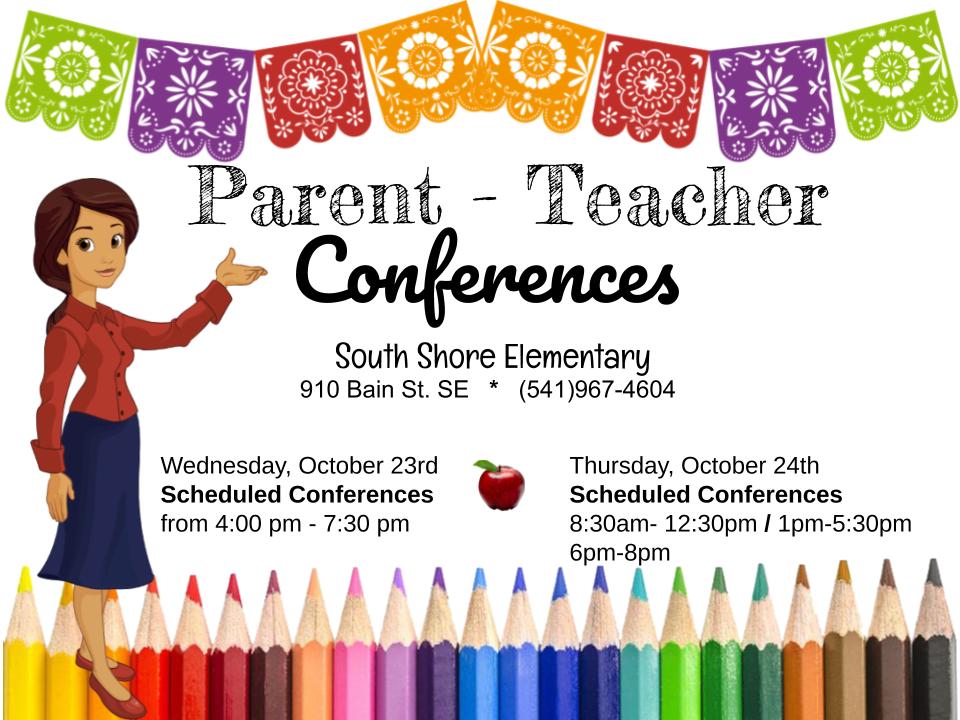 Fall conferences are Wednesday, October 23rd and Thursday, October 24th. Teachers have sent out a form indicating different time slots they will be available.
Wednesday, October 23rd
Afternoon -Scheduled Conferences-4:00 pm—7:30 pm
Thursday, October 24th –Scheduled Conferences
8:30 am—12:30 pm
1:00 pm—5:30 pm
6:00 pm—8:00pm
You will receive a follow-up letter with your specific schedule time. If you have questions, please call the office 541-967-4604.